SUNDAYS with
PSALM 1 KIDS
Each Sunday at 9:45am we meet with our children for Bible study.  Each grade meets together for Bible study, crafts, other activities and fun.  Your child will have a great time as we learn together.
We meet on the second floor of our Children's Building.  Find us at the information counter, and we will get you registered and to your class.  We can also help parents find a Bible study for their age.
We look forward to meeting you!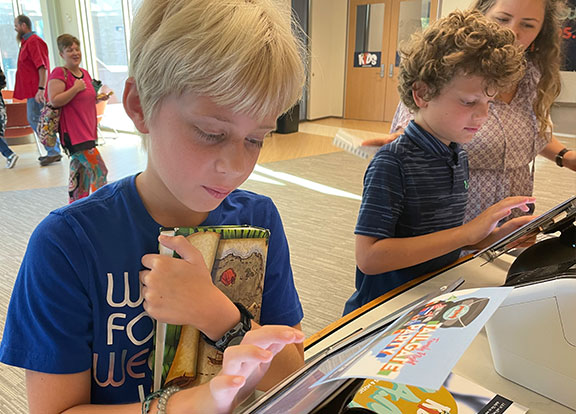 Psalm 1 Kids "J.A.M." (Jesus and Music) is an upbeat opportunity for kids grades 1-6 to learn about Jesus and share His Good News with others through song and participate in fun activities that help us learn more about God's Word. We learn to praise and worship God through song, creativity, instruments, scripture rap, and other fun and creative activities!  Children will participate in a group choir, and have multiple additional activity choices.
J.A.M. meets Sunday afternoons during the school semester, 12:30-1:45pm, Children's Building
Lunch provided each week! Parents have opportunity to have Sunday lunch, then return to pick up their children.
The children will sing two or three times a semester for FBCA Worship experiences, for the 8:30am and 11:00am services.
On weeks when children are not involved in music activities, they will be taught God's Word through creative Bible study led by our Children's Ministry.
Get involved with First Baptist Arlington.
Find out what's happening now.
Let us help you get connected.